Having a website is increasingly accessible, as well as essential for many types of businesses. The website works as a showcase for your products and services, it can put you on Google search, it can also work as your store and gives a more professional look to your business.
But, after all, how much a website costs?
It depends… the cost varies according to the type of site that you want to develop, with the features that integrate it, page number and several other aspects, which make the project more or less complex.
The creation of a website is a personalized service, which involves several factors and possibilities, which is why it is not so simple to say how much a website costs.
How do I choose which type of website I need?
When determining how your site will look and what features it should have, consider the following aspects:
Goal – Why do I want or need a website? This helps you determine whether you need a blog, whether the site should work as an online store, etc.
Functionality – What functionalities should the site have now? And in the future?
Budget – How much are you willing to spend on building the site?
Maintenance – Sites should not be created and then "abandoned". They need to be updated, both their content and plugins, templates, and so. Will you stay with this role or will you need to hire someone to help you?
Free website
There are several platforms that make it possible to create websites for free, easily, and quickly, without needing a specialized professional to perform this task.
If on the one hand this may seem like the perfect solution, on the other, there are points to be taken into account:
Security: it is common for these sites to present security problems and be hacked, compromising your data and that of your customers.
Limited resources: a free platform will not offer the same possibilities as a paid one. The ideal is to assess whether it makes sense to have a website that may not have all the features you would like.
Some platforms that offer free websites:
Paid website
Building a website involves a series of steps. To understand how much a website costs, it is important to understand each of these steps:
Domain
Hosting server
Security Certificate
Ecommerce
Website development
Content management
Professional emails
Support and maintenance
Variables
Domain
The website domain is its address, which often starts with https://www. Just like choosing your company name, the website domain must be registered and there cannot be another one like it.
To register the domain, an annual fee of about 15€ is paid for local sites (.com.br, .pt or .ie, for example). If the site is .com or .net, which is an international domain, the value gets a little higher, at around 30€ per year.
Therefore, consider the domain as an annual cost for your website.
Hosting server
As the name says, hosting is the place where the website and all the data on it are stored. In addition to host your website, it is the hosting service that makes it available to Internet users worldwide.
There are companies that offer free or low-cost hosting. Here, again, it is worth thinking about protecting your customers' data and choosing a reliable service.
At helloNira, we work with the following companies:
The cost of this service can vary widely. In the case of the companies mentioned above, it is between 120€ and 150€ per year.
Security Certificate
The Security Certificate, or SSL Digital Certificate, prevents data that circulates on your website and on the hosting server from being modified by hacker invasions.
Online shops, for example, necessarily need a security certificate to ensure the safety of customers when entering personal and banking information.
There are several types of certificates, which must be chosen according to the needs of your website. From free options, like Let's Encrypt, to paid options, from 40€ to 500€ annually.
The site may also need other security tools, such as automated backups, virus protection and more.
E-commerce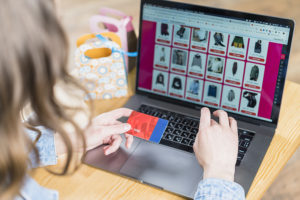 In addition to the increased concern with security, e-commerces may have more costs when using platform integration tools, payment gateways (common system in medium or large companies e-commerces, in which a financial operator intermediates payments made on the website) etc.
We work with the following payment methods: Stripe, Paypal, Credit Card, payment data generation (ATM in Portugal and 'boleto' in Brazil) and Mbway (also for Portugal).
The cost is usually charged on top of transactions and it is around 1.50% to 4% on each purchase made.
Website development
To know how much a website cost, this is probably the most important step, and also the biggest expense. The cost variation for website development can be huge!
The development of the website involves design professionals, who will create the layout of the website – aligned with the visual identity of your company –, a concept and its functionalities.
At this moment, the programmers also enter, who will ensure that the resources of the site run according to your needs.
The performance of these two professionals (who are often one but with knowledge in both areas) is very important for the creation of functional and intuitive websites.
For a value estimate, a number of factors must be taken into account:
Number of pages on the site;
Existence of blogs;
The complexity of pages;
Existence of forms;
Simulator (freight, discounts, etc.);
Animations;
Special effects, among others.
See our average price by clicking here.
If your project has special features not included in the descriptions, send us a message to understand your needs and make a more accurate quote.
Content management
Defining all fields on the site, filling them with relevant texts, graphic images and attractive photos is hard work, but it can be done by the site owners themself.
In this part of the project, we send a guide for the creation of the content, based on the chosen template and the pointed resources.
However, it is possible to outsource this part as well, letting writing and design professionals polish your ideas and needs. If this is your preference, consider the following costs:
€35 for a web text with 500 words optimized for Google search;
€30 per professional stock photo;
From €150 for the creation of graphic elements and other web designs.
Professional emails
E-mails you@yourcompany.com are safe, give a professional look to the business and can be easy to remember.
For the maintenance of these emails, some servers do not charge an additional amount. When charging occurs, the amount is not much more than €15 per year.
Support and maintenance
The websites developed by us are designed to give you independence after the completion of the project. So, you can update it by yourself.
For this, at the end of each project, we send a mini-manual with basic information on updating the site itself, its resources and contents.
If this is not your thing, or you just do not have the time, we can also take care of your site for you.
From €35 per month, you will have the guarantee that your website will be safe and up to date. In addition to systemic updates, we provide 1 hour per month for you to make any changes you deem necessary. Need a bigger plan? Send us a message.
It is worth mentioning that eventual failures can occur over time due to incompatibilities after updates of templates, plugins etc. In this case, if you did not choose to join the monthly maintenance, you will need to have a professional to make the necessary adjustments. If you have a contracted maintenance service, these possible failures will already be covered.
Variables
As we said at the beginning of the text, it all depends… facilities can be included on your website and generate costs. Some may be essential to your business, others less so. The ideal is to know them to be able to evaluate.
SEO – for your website to appear in Google searches;
Translator, when the website needs to be available in more than one language;
Integration of the website with systems of other companies;
Integration to Mailchimp, for sending messages and marketing emails;
Development of websites affiliated with yours;
Subscription charges, etc.
As you can see, the possibilities are immense! We hope that the text will help you to assess your needs and have an estimate of how much a website costs when hiring the service.
For a personalized quote or additional information, let's talk!