It is time for New Year's resolutions! Not only by food and drunkenness are made the holiday celebrations. After many get-togethers and Secret Santas, New Year's Eve is also a moment when people make plans for the next 365 days.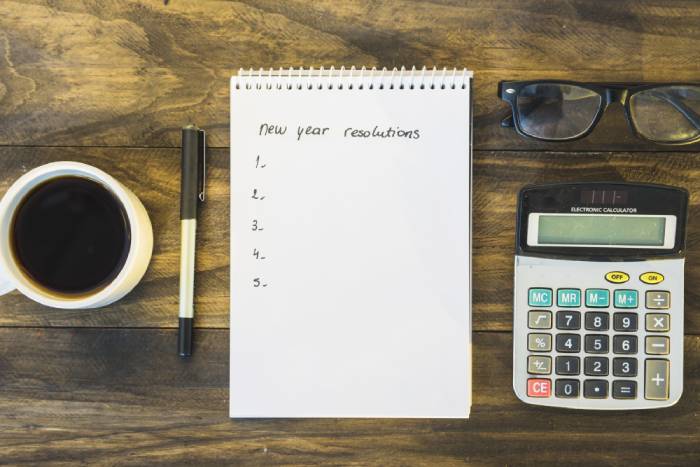 Lose weight, quit smoking, learn a new language, find a job, travel… all those things we want or need to do but have a great chance of being neglected during the year.
If that's the case, don't get frustrated. Changing habits and routine isn't an easy task. Research from the University of Scranton in the United States shows that only 8% of people who make New Year's resolutions can meet them.
What happens is that New Year's resolutions are usually not based on our real values and interests. The good news is that it is possible to change this.
Check out 10 tips on how to avoid failure and reach your goals next year
Begin by listing your achievements of the past year. Amid frustrations, we tend not to see our achievements and this can be demotivating. Remember, even small things matter.
Get a paper and a pen. If you usually just mind your goals, try to write them down as well. As you visualize, you will memorize them and keep them close at hand so as not to lose focus over the months.
Be realistic. Simpler goals that evolve gradually are more likely to be achieved.
Make specific goals. It is not enough to say that you will learn a new language. It is important to establish a specific budget and time for this.
Set progressive and long term goals. Habits do not change from day to day. Small changes throughout the year may be more lasting and sustainable in the end.
Seek immediate achievements. In parallel with long-term goals, it is important to see positive results immediately after your actions. Wins are motivating.
Ask for support. Share your goals with people around you. They can help you execute them, give you tips, ask you about progress or simply support you.
Deal with failure. If it didn't work, reevaluate, think of a different approach. Giving up or insisting on the mistake cannot be an option.
Know that goals can change. Things happen and change the course of our lives. Review your goals often.
Keep in mind that resolutions serve to guide and motivate you. They are not meant to lower your self-esteem, make life difficult or bore.