It is known that in different parts of the world women study and qualify themselves more than men. But statistics in almost all countries have a common feature: even more educated, women's wages are considerably lower than men's. In addition, when looking at the most important positions in companies, most of them are held by men. If we are more specific and think about black women, the presence of black women as leaders in companies is almost null. But why does this gender gap still exist in 2020 when it comes to the labour market?
In countries like Brazil, the insertion of women in the labour market started late, and due to the country's patriarchal and slave history, black women occupy a very underprivileged place in the wage pyramid. With less access to education and working in informal jobs from an early age, black women end up becoming what we call "entrepreneurs". But in reality, many of these women work in domestic services, such as cleaners, babysitters, cooks, among others. While most white women seek entrepreneurship in Brazil due to motherhood, the majority of black women who run a business are doing it out of necessity, either because they lost their jobs, they were unable to get back into the labour market or when there was no other option, since some basic access to education, for example, is denied to most of these women.
Also read: Women entrepreneurs: 5 stories to get inspired
During the coronavirus pandemic, a survey from Serviço Brasileiro de Apoio às Micro e Pequenas Empresas – Sebrae (Brazilian Micro and Small Business Support Service, in loose translation) showed that black entrepreneurial women were the most affected economically. Companies led by these women have a harder time getting bank loans and most of their businesses can only operate in person. These difficulties – felt to a greater extent during the pandemic – are also observed at several other times, since most black entrepreneurs work in the informal sector and earn less than other groups.
However, contrary to statistics, even though their income is around half that of white entrepreneurs, self-employed black women are getting more and more organized. Also, they have been receiving important support to better develop their businesses.

The Movimento Black Money (Black Money Movement, in loose translation), for example, takes initiatives for education, entrepreneurship and financial inclusion to the black population.
The Instituto Feira Preta (Black Market Institute, in loose translation), on the other hand, put together annually at Feira Preta – the largest black culture event in Latin America – women and men entrepreneurs to value black culture and identity.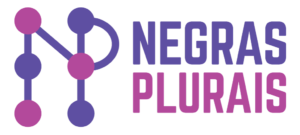 Another example is Negras Plurais (Plural Black Women, in loose translation), a startup to accelerate business among black women, with consultancy and mentoring. This type of project is an impulse to give visibility to business done by black people since, despite being the majority in entrepreneurship, they are the ones with the lowest profit.
Black women in Brazil are the base of the pyramid and no matter how much that means they earn less and are in less valued job positions. It also means that these women are the basis of the country's social support. In addition to the individual searches of these entrepreneurs, it is also necessary to implement public policies that encourage black women to professionalize their businesses and to have more and more financial autonomy.